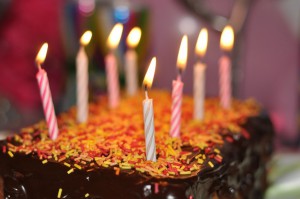 I have three reasons to celebrate this day: the birthday of my country, the birthday of my blog "Seelensnack" (2 years today!) and the new look of my website. Read on to know more about it and what's going on beside that…!
New Website
After many weeks of creative work by Hanna and Jonathan Schneider, my new website is born. I'm more than happy with the new look, and of course I hope that you as readers enjoy it too. I think it's become easier and simpler, and the new logo by Hanna Schneider, combined with the picture by Barbara Hess, give the site a complete and consistent look that I love very much. Of course, there are still features to try out and details to work on. Let me know if you're missing something or if you find a mistake (please overlook my grammar sins, if not, you will have a lot of work to do…:-) ) The biggest news for English readers is the possibility to switch to English by using the little flag on the right. And US readers: please forgive me for using the Union Jack; it's not meant as an offense. I just like it…!
Women's Fiction Festival Matera 24.-27.9.15
This automn, I'm going to merge education, networking and sightseeing by attending the Women's Fiction Festival in Matera (Italy), travelling there with author Lee Strauss and stopping by in Florence and Rome. I'm looking forward to this week to freshen up my Italian, spending some fine days with a friend and learning more about the writing business! By this time, I should have finished my second translation for Lee – more about that as soon as possible!
Concert/Reading in Kandern 10.10.15
As you can see on my Gigs site, I will be at the Art Factory Kandern for a concert/reading night. I've attended a writing workshop there two years ago, hold by Karen Spears Zacharias, author of "Mother of Rain" and "Burdy" and many other fantastic books. She inspired me to start a blog and has shared a lot of useful experiences with us. Since then, I've been in contact with the wonderful leaders of the Art Factory, Rick and Mary Beth Holladay, and I feel honoured to read in the creative atmosphere of the Art Factory! I will probably read from the English version of my book – if you are in Europe then, just be there! More details will be posted on my website as soon as possible.
Apart from that, I'm waiting for the launch of the short stories anthology I've contributed to, and I'll be spending octobre with research and plotting for my first prose project. In November, I'll attend NANOWRIMO to write the first draft. A real first – I'm a bit excited and "filled with frightful awe", but I hope the best!
That's it for today, enjoy your day and until soon!
Blessings, Claudia